有一位後現代家曾表示,在對與錯之外,還有第三條路可走。這位思想家名叫Edward de Bono, 而這個概念則叫PO。
Edward de Bono是橫向思維的倡導者,他提倡我們打破常規,自闢蹊徑。於是我們承襲了他的思想,創造了一個由創意和功能結合的家品世界。在這個世界中,每件產品都代表一種新的思維模式。通過與世界各地設計師合作,PO:的設計跳出了傳統的限制,力求創作出功能突破常規的家品,並致力於製作和改良產品以達功能性和觀賞性平衡。從每件設計可見,產品往往隱藏著一連串的可造性。
自1999年品牌成立迄今,PO:的產品已行銷到全球20多個國家,當中包括中國、英國、美國、德國、法國、義大利、俄羅斯及澳洲等地。
PO是打破僵化思維模式的神奇魔法。
在面對一件事物或一個問題時,我們通常會先對其進行判斷:看它是對的還是錯的、美的還是醜的、真的還是假的。這就是垂直思維,也是我們的思維慣性。我們一直依靠垂直思維來進行推理判斷,但它郤無助於創新。它容易讓我們陷入經驗的漩渦中難以自拔,阻礙我們創造性的思考。為了打破這導致思維僵化的模式,Edward de Bono為我們引入了一個新的詞彙:「PO」。

PO是一種創造性的思維方法,是一種開放式的觀點。在PO思維中沒有否定。它要求我們在面對一個觀點時,不要急於判斷它的對與錯,要想到還有第三種可能性存在。簡單來說,垂直思維就像挖一個深渦,要前一下挖好了才能繼續往下挖,我們能挖得很深,但在只冒水的洞中不可能挖出酒來。而PO就是挖很多個洞,可以自由跳躍之餘,在不同的洞中我們總能有新的發現,充滿驚喜。
功能 . 重新定義
是時候, 轉動你的思維.
產品設計的其中一個價值是讓人們生活更方便,而指引我們的便是對生活智慧的不懈追求。PO:的設計從簡出發,避免不必要的堆砌,是因為我們希望從設計中提煉出最精粹的部份。

透過小小的設計點 - 我們稱為PO:的巧思, 以新角度檢視生活, 提昇生活質感。
設計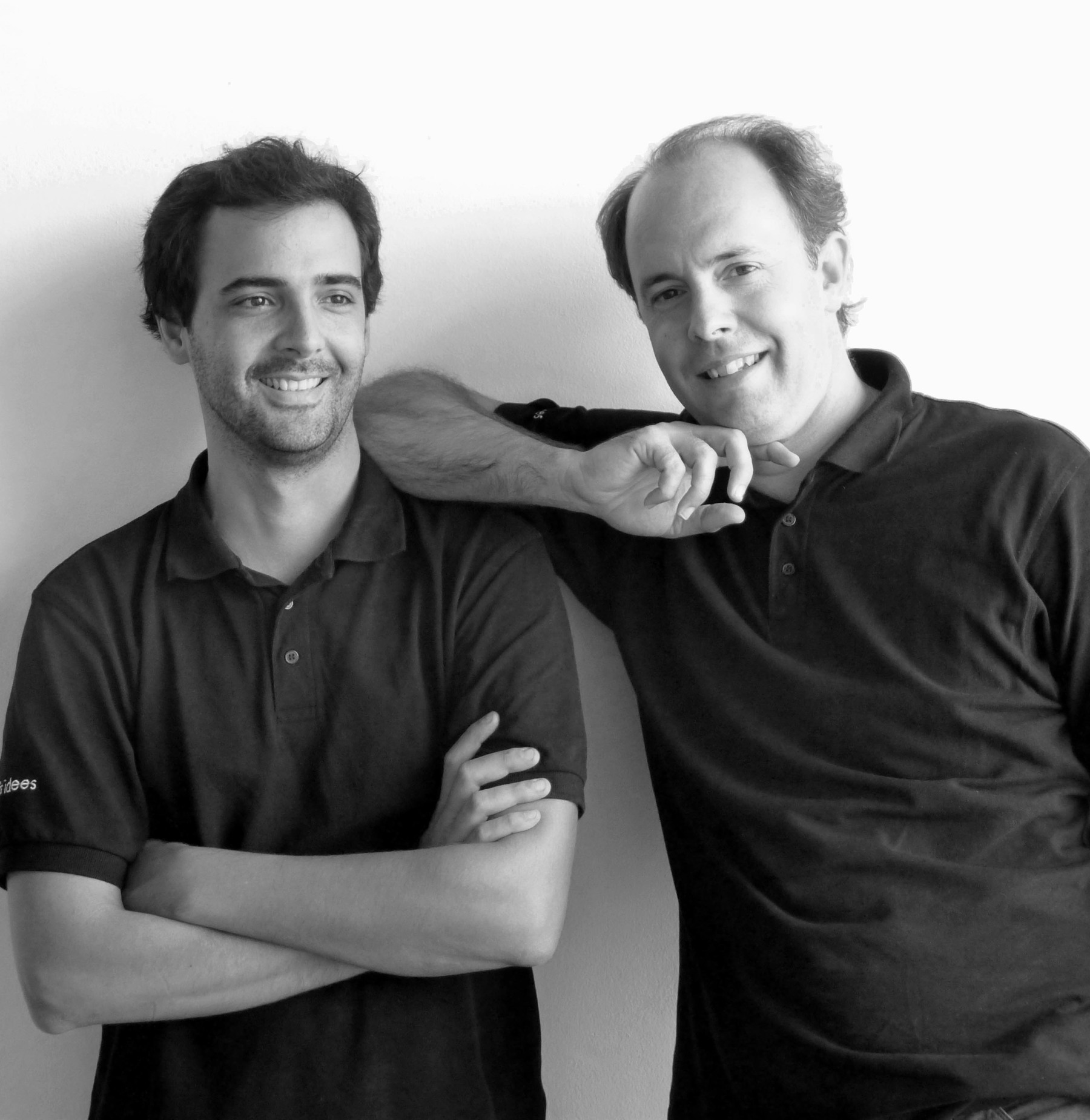 Alòs Idees,Spain
An awarded product design studio founded by Marc Salvador and David de Sicart, located in Barcelona city with lifestyle range expertise and background.
Our team includes passionate designers, inquisitive thinkers and problem solvers. We love engaging, being involved, planning in advance, take full responsibility and strive to reach the goals.
You must think of ourselves as a partner that you can trust during the whole process, and not just as another regular supplier.




Hanner Rexer, 德國
Hanner 是來自德國的年輕設計師。
她的設計範疇由戶內外用的傢俱、餐具、促銷品,以至概念設計不等。
她的設計富強烈的藝術感和工藝技術;而她最大的希望是能為她的設計創造一個和諧悅目的造型同時又能塑造特別故事。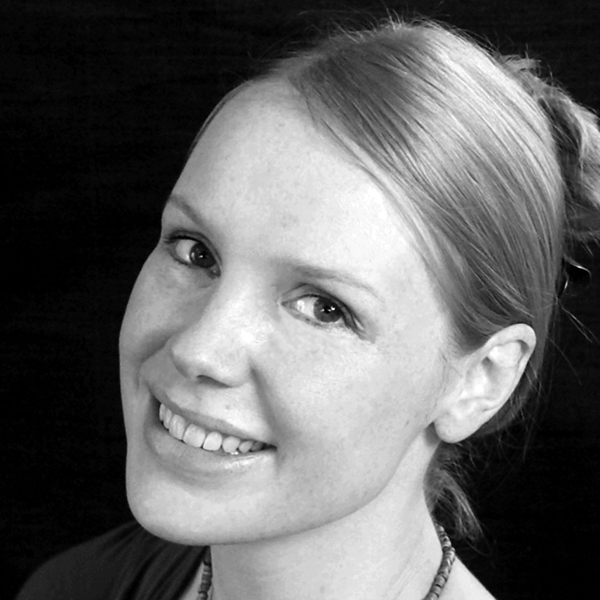 Boukje Koch, Netherlands
The Dutch Industrial designer Boukje Koch graduated from Delft University of Technology in 2002. The same year she founded her own product development company Amazuro. In 2005 Boukje moved to China, the workshop of the world, where combines her innovative ideas and smart engineering with high quality manufacturing processes.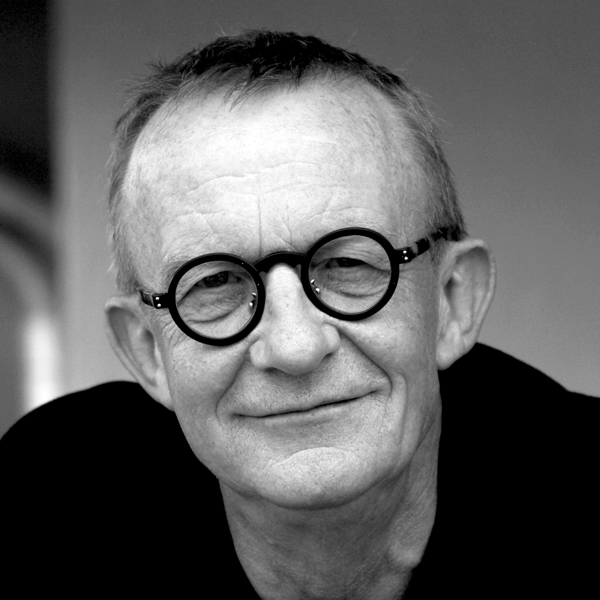 Frank Kerdil, Denmark
The founder of PO: Brand, Mr. Frank Kerdil is a seasoned Danish designer who has over 30-year of experiences in product design industry. He believes there is always a reason for new designs; be it function, materials or production method.

Awards:
1. Most Read AD in Denmark
2. 4 Gold prize of Best Strategy & Marketing Campaign for Shopping Centres in Europe
3. Formland Prize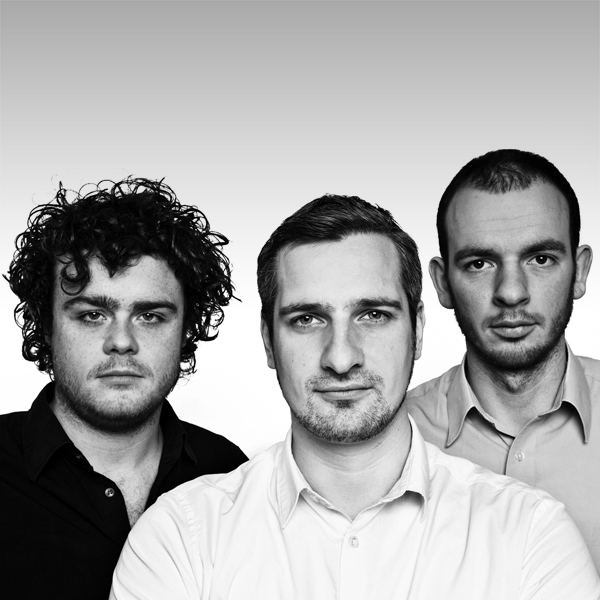 Studio Dreimann, Germany
Studio Dreimann is formed by three Product Design graduates in 2010. In Studio Dreimann, they are good at exploring new functions from typical models and creating emotional values between their designs and consumers.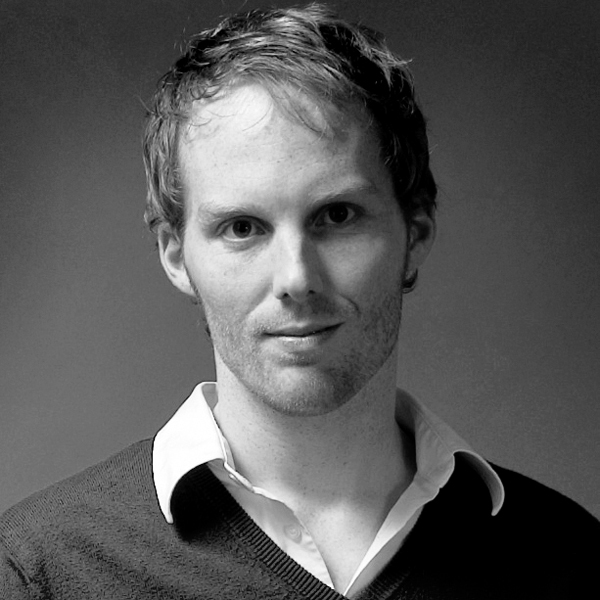 Sven Rudolph, Germany
Rudolph started his business with other two designers in 2005, their works include furniture, luminaries and residential accessories and have been greatly accepted by big companies like IKEA. Over the years, they have received more than 30 design prizes: iF Product Design Award, the Good Design Award and the Design Plus Award.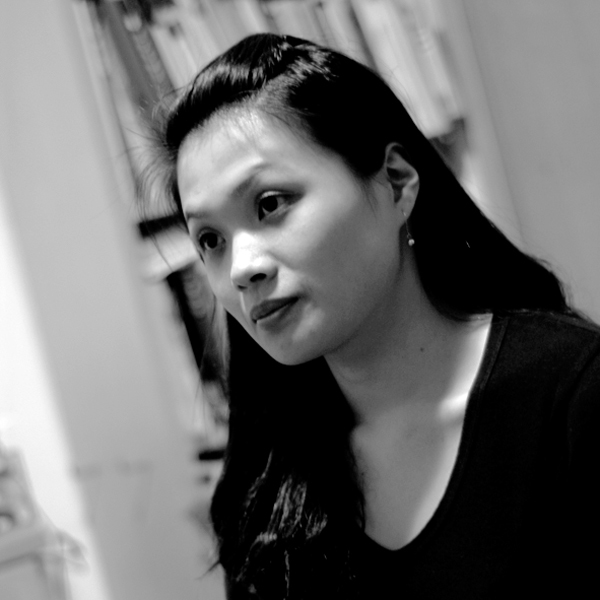 Monica Tsang, Hong Kong
Like her personality, Monica's designs are filled with fun and playful elements. She is specialized in designing home items from pattern design to large decorative items. In 2010, "Entomo" was shown at the British Ceramics Biennial; she was nominated as one of the best graduates in UK 2010 by E-Creative Award, UK in the same year.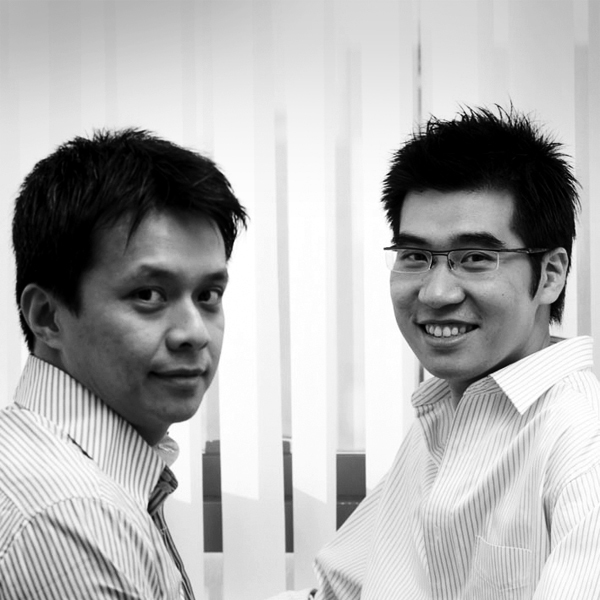 What's That, Hong Kong
'WHAT'S THAT' was founded in 2004 by David Leung and Mo Mou. 'WHAT'S THAT' designs are awarded with numerous international & local design rewards in recent years, including:

Awards:
1. FORM 2007 Tendence Lifestyle Germany
2. iF Design Award China 2008
3. Interior life style 2009 Home Style Awards - Best practical use award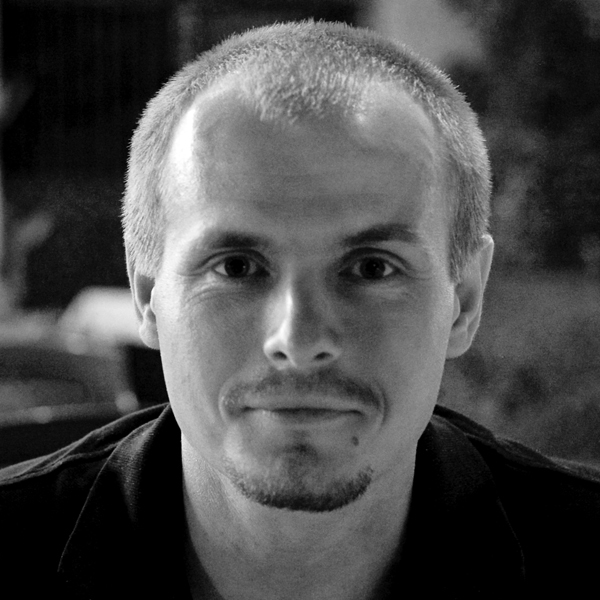 Rafal Pilat, Poland
As the founder and co-owner of the most renowned Polish industrial design studio, Rafal is specialised in various design fields including consumer electronics, furniture, household and industrial equipment. Their works are well reckoned by numerous international design judges and panels and received awards including iF 2008 and 2009 Product Design Award, Computex 2009 Gold Award.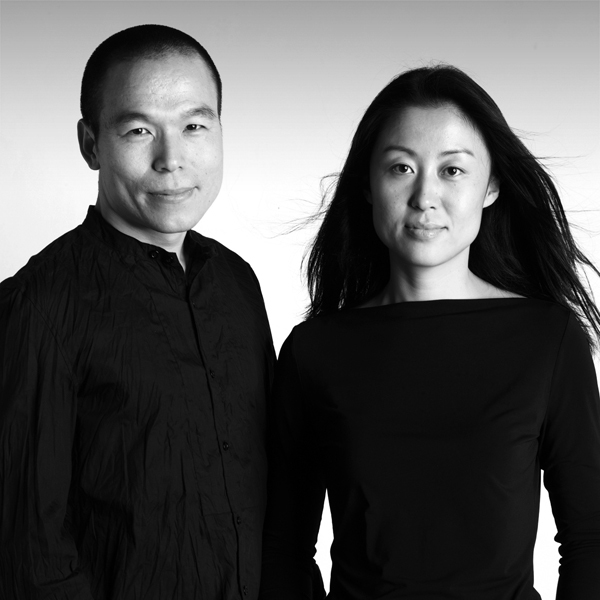 Idee, China
Wang Kee and other co-founder Lian Zhi Ming formed interior design firm 'IDEE' in 2005. Their designs are a well mix of functionality and natural elements, interior architecture, Western and Chinese cultures. In 2008, IDEE was elected "China Best Hospitality Design Company 2008" and "Top 10" by American interior design magazine Interior Design.

Awards:
Chinas most Valuable Interior Design Company 2009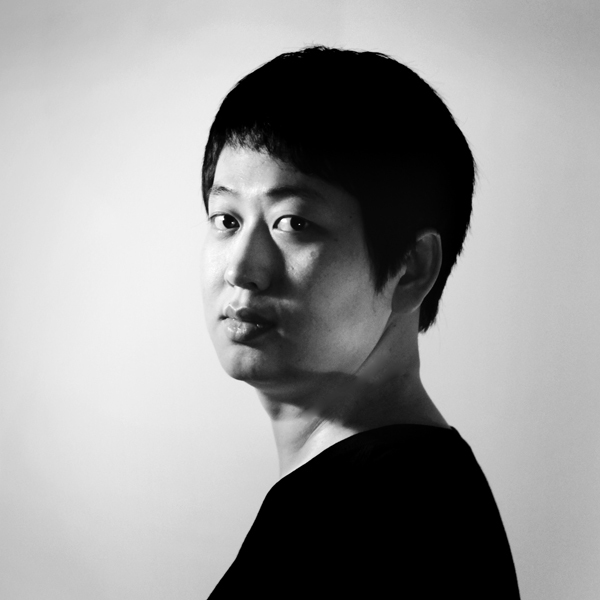 Shen Di, China
Shen Di is a Beijing-based designer; his designs integrate Eastern and Western style; Mr. Shen strives to push his design to the limit between commerciality and design value.

Awards:
2010 "MACEF DESIGN AWARD MASSIMO MARTINI 2010" Italy
2007 "PREMIO VICO MAGISTERETTI" Italy & United States
2006 "You Way to COWAY" Italy & Korea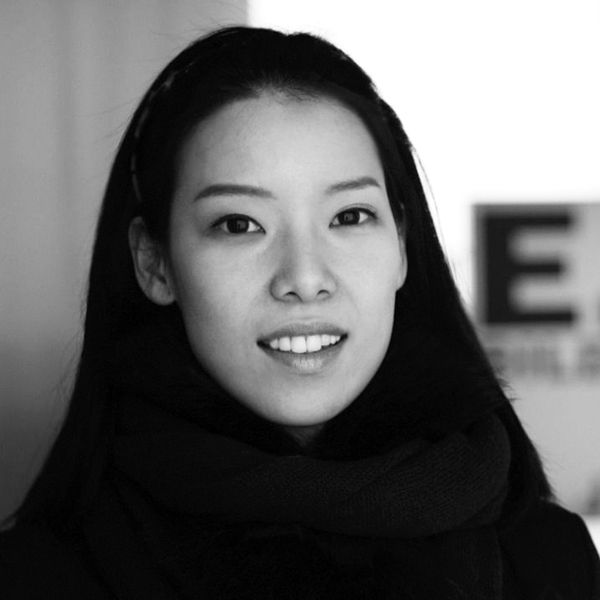 Aryun Park, Korea
Aryun Park is a talented designer. Since 2002, she designs innovative products for various international organizations. From participating in international exhibitions, she gathers the best elements into her works, Ideology of animals can be found in Aryun's design, which attracted attention from people around the world.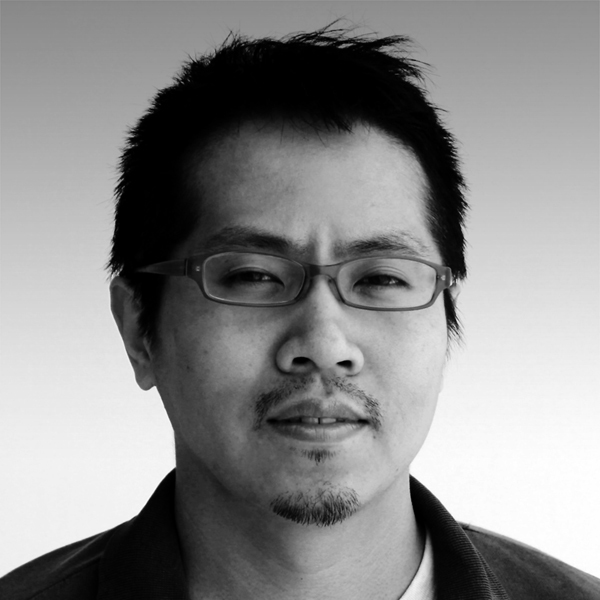 Jaewon Yang, Korea
Jaewon Yang is one of our Asian designers who is based in South Korea. After graduated from Korea's next generation design leader - Korea Institute of Design Promotion. He started designing innovative housewares products since 2004. Jaewon's designs were awarded in numerous international & local design competitions in recent years, details as below.

Awards:
KAID design award "Cellular phone charger" (2003)
Korea design fair award "Motorola mobile phone" (2003)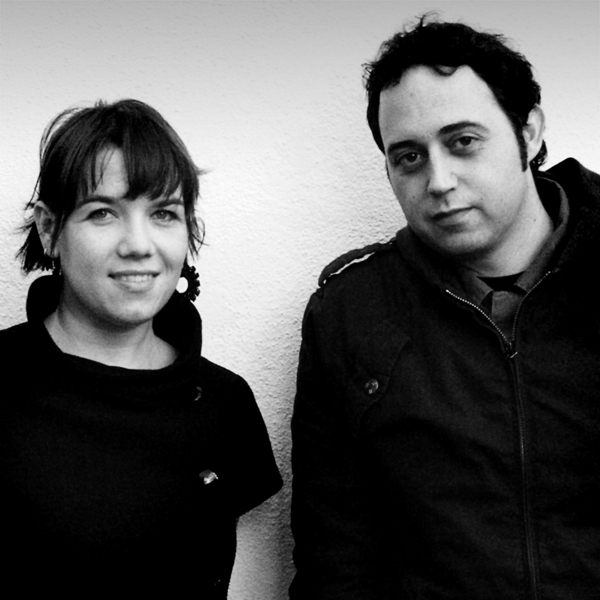 Sotano Studio, Spain
Stationed in virbrant cities Barcelona and Paris, Sotano studio has a great chance to graspe of the latest art, design and fashion trends. They have been working with prominent international companies like Aigner, Vogue and Prada since its establishment in 2004. Their exposure in various industries has shaped its team to have a global understanding of design industry and an atypical vision on design.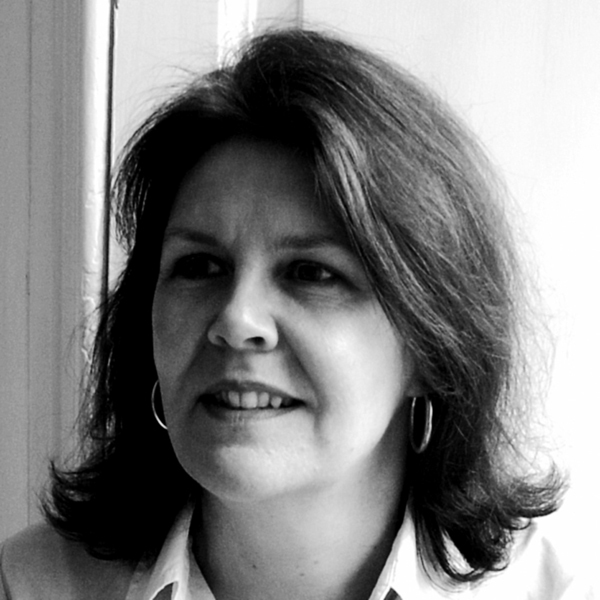 Carol Jacobs, United Kingdom
Our award winning designer, UK based Carol Jacobs, has over 20-year experience in porcelain arts. In 1983, she graduated from Loughborough College of Art and Design with a BA Honours Degree in Porcelains. After doing two residencies in schools, which allowed her to continue producing her work, she started teaching and has done so since. Jacobs also participated in many exhibitions.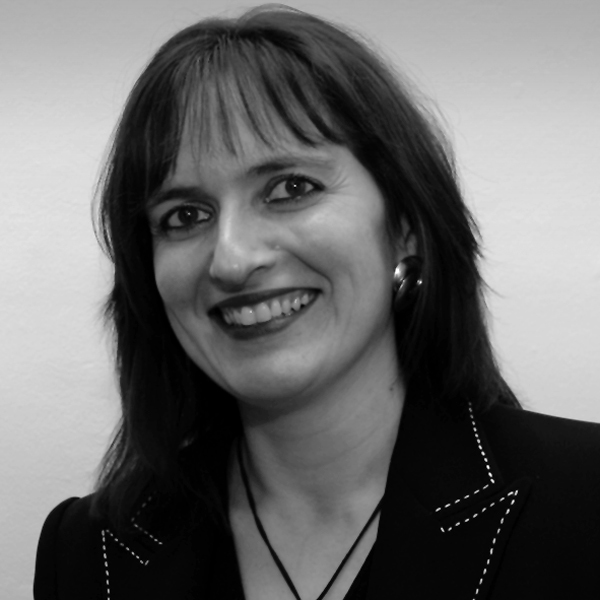 Debora Jedwab, United Kingdom
Debora is multi-talented, she holds her own company, Jedwab Design at the same she is also a lecturer at Middlesex University in London. She has designed for some of the biggest names in the business such as Ritzenhoff, Acme Studio, Villeroy and Beaumonde. Her diversified profile enables her to create products that sell.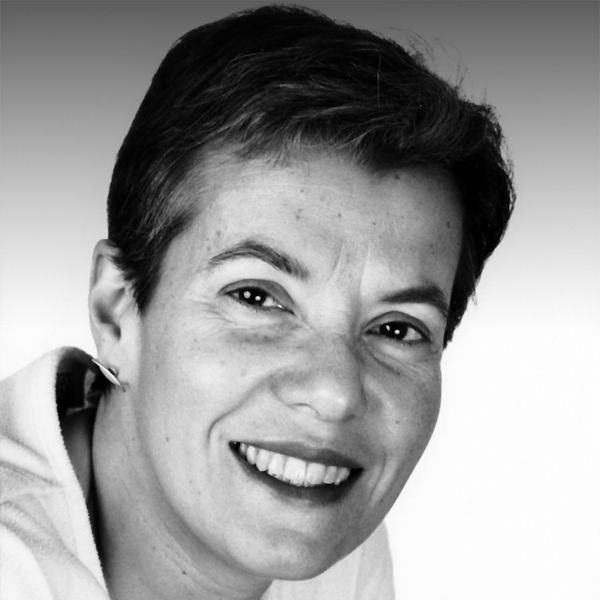 Tina Vlassopulos, United Kingdom
UK based product designer, Tina Vlassopulos, has over 20 years of experience in porcelains products. She has won various awards over the years.

Awards:
2009 Honourable Mention, 5th World Ceramic Biennale, Korea International Competition
2006 Award of Merit, Sidney Myer Fund International Ceramic Award, La Trobe University
2002 Soing Award, Croatia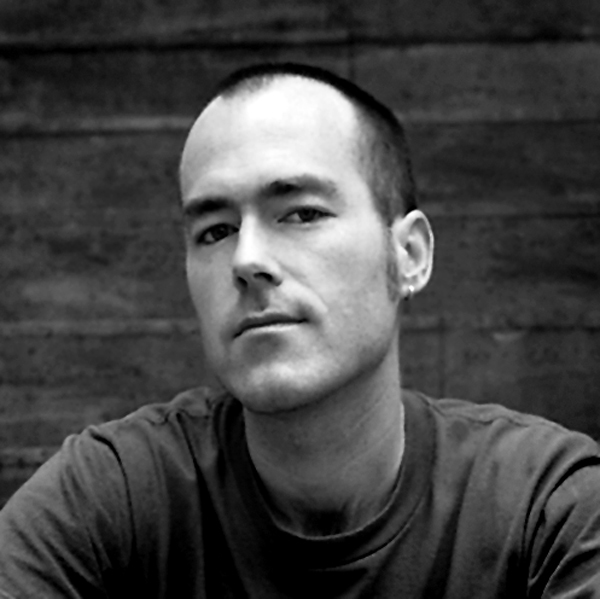 Ross Mcbride, United States
Shortly after his graduation, Ross moved to Japan and started his own company in 1991. His works include products, furniture and interior designs and were exhibited at 100% Design London, Salone Satellite in Milan, ICFF New York, and Tokyo Designers Block, where he won the TDB Award 2003 for best installation design.

Awards:
TDB Award 2003, Best Installation Design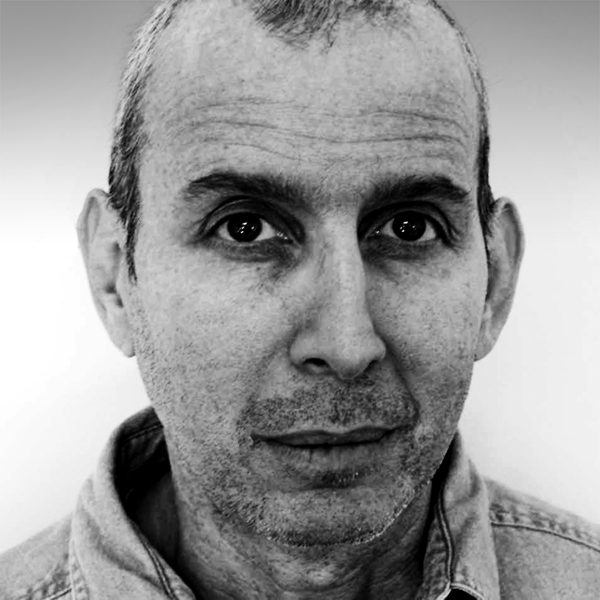 Steve Buss, United States
Steve has a very impressive profile C since his graduation from the School of Visual Arts, NYC; his functional objects are sold through well-known museum stores: Museum of Modern Art in San Francisco, Houston Museum of Fine Arts, the Wexner Museum, the Guggenheim Museum, The Philadelphia Museum of Art and the Museum of Contemporary Art in Chicago.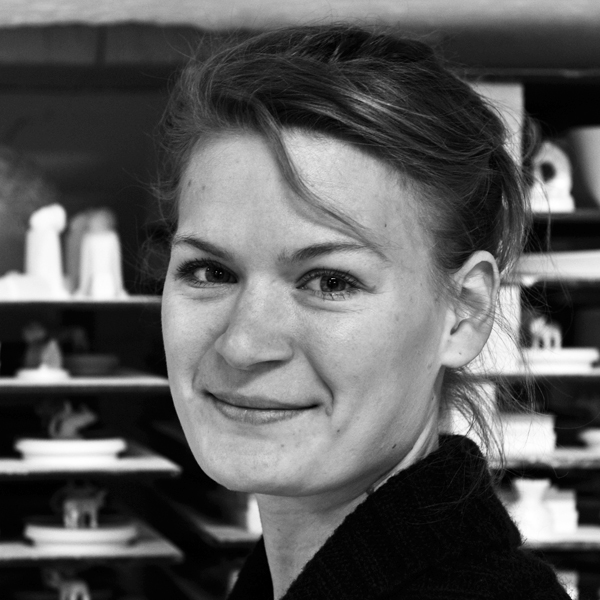 Silke Decker, Germany
Since the start-up of her studio in 2008, Hamburg-based designer Silke Decker has been collaborating with various companies creating hand-craft porcelain items. Her design style contains are inspired by the Mother Nature.

Awards:
2010 Emsland Museum, Castle Clemenswerth, Sögel, Germany Finalist, 30 Concours,
Internacional De Cermica L'Alorca, Spain Concours International Porcelaine de Limoges, France Richard Bampi Preis, Germany
2009 Ceramic Europ -- 12, Westerwaldprice, Ceramicmuseum Westerwald, Hohr-Grenzhausen, Germany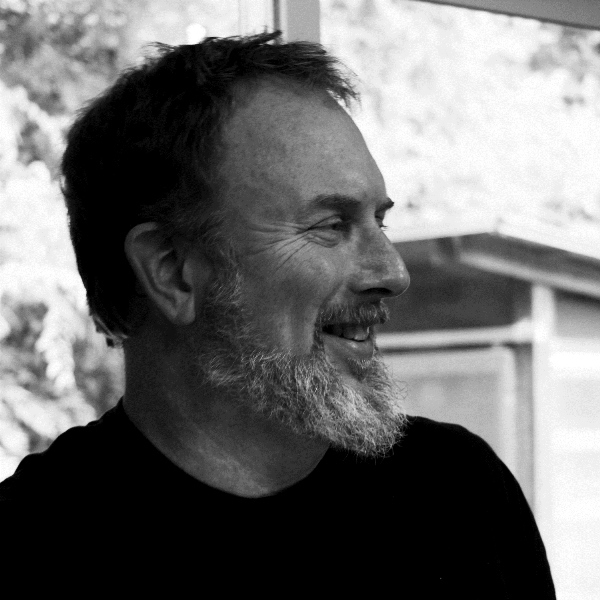 Donald Corey, USA
Donald is the President of The Other Edge Design Studio and received a Bachelors of Industrial Design from Auburn University and a Masters of Industrial Design from North Carolina State University. His award winning designs have been on display at numerous exhibitions, galleries and retail venues throughout the United States and Australia. He holds multiple United States' Utility Patents and Trademarks. Presently he is an Assistant Professor of Industrial Design at Appalachian State University in Boone, North Carolina.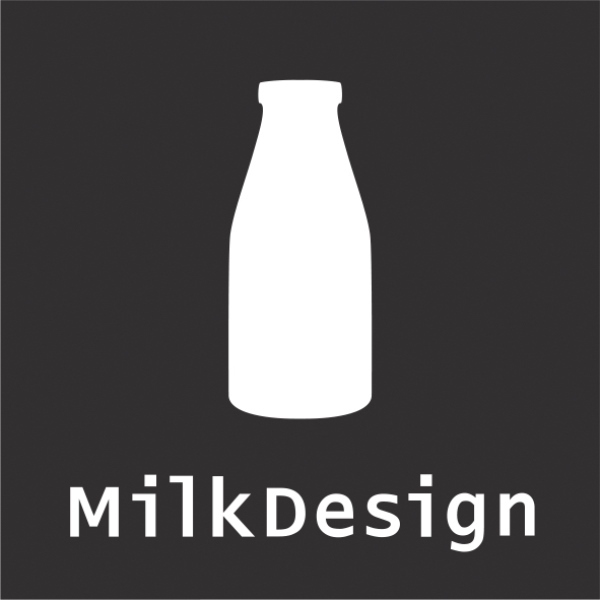 Milk Design Ltd, Hong Kong
Milk design follows the mission that creates ideas to enrich daily life.

We believe that people and their daily life are the heart of the design approach. It should be with emotional, cultural, and spiritual relevance.
Found by Lee Chi Wing, since 1998, Hong Kong-based Milk design Limited has been providing high value and professional design service to a wide range of customers in an international market. Its main services include consultancy projects of industrial and consumer products, conception and creation of lifestyle products. Milk Design is one of the creators of Feel Good Home, a brand of high-end bathroom and home products selling to more than 20 countries in the world.

Milk design is dedicated to offer design solution and products that fulfill the basic needs of ever human being – just like milk!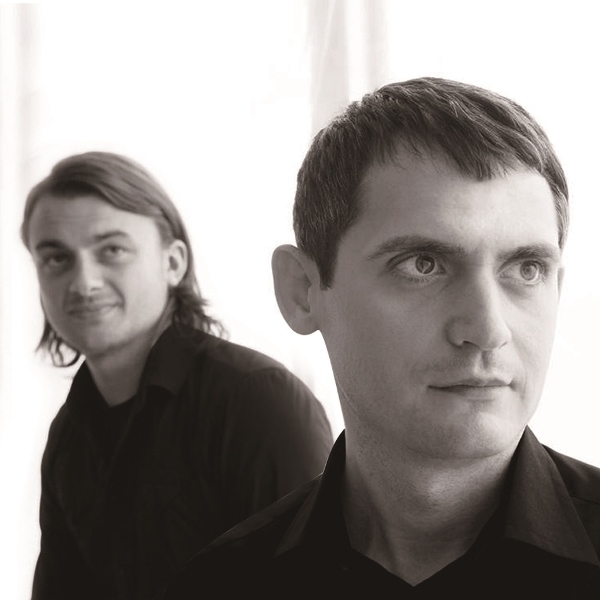 Gaida & Goldin, Germany
Gaida & Goldin are two industrials designers based in Germany that collaborate since 2011. Their full names are Maik Gaida and Leonid Goldin. Their design philosophy that concentrates on conception, design, technical implementation and visualization of consumer goods.

Awards:
iF Next Generation by Swiss Tools Award 2009

PO: Team, Hong Kong
PO: Team is created by a group of professional designers from all around the world, who are free from traditional constraints to craft multi-functional as well as sculptural designs. For every design you see, there is a whole array of unseen possibilities behind it.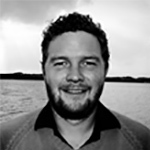 Jakob Gudiksen, Denmark
Jakob and Karsten started their own design company, Gudiksen Design in 2003. Jacob is specialized in graphic design and 3D visualization. His practical approach to product design like our "Perfume & Make-Up Holder" is a perfect demonstration of functional and aesthetics.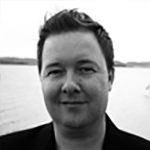 Karsten Gudiksen, Denmark
Karsten is a trained toolmaker; he has strong problem solving skills and in-depth knowledge about various materials. Teaming up with his brother Jakob leverages and maximizes their expertise and skill sets, their company Gudiksen Design is currently a member of the esteemed Assoication of Danish Designers.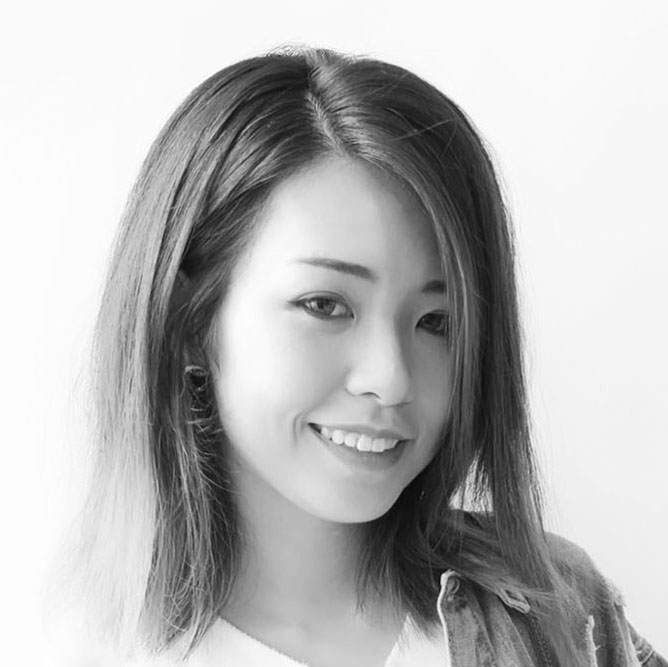 Circle Liauw ,Hong Kong
"Circle is an illustrator and a singer-song writer from Hong Kong. She has created a character called "West Face Cat" and the page on social media site has over 20k followers within a year, and is keep growing. With collaboration with different brands, she is telling her philosophy via a humorous way."